HOW TO START YOUR LOCAL SEO AGENCY ?
Acquire brands faster than your competition using this guide
Acquire more clients for your agency
SEO is the heart and soul of any online business. By applying the same logic, we say that local SEO is the breath of fresh air that we take to keep the heart and soul alive. Hence, local SEO is vital for the survival of any business. Every business would like to have a strong SEO strategy. This drives home the fact that local SEO agencies have a lot of business waiting for them. Therefore, it makes sense to start your own local SEO agency. Let us look at how to do it.
Since you wish to start a SEO agency, we assume you have a website of your own. Therefore, we are not suggesting how to open a website and all that stuff. We shall straightaway come to the point. Customers are the key to any business. Let us look at how to attract customers to your website.
If you think that I am going to ask you to open the Yellow Pages and start cold-calling every phone number in the directory, I am afraid you are wrong. You need not do this at all. Maybe, this was the best way to find customers about two decades ago. Today, you have the search engine pages serving as the perfect Yellow Pages. We shall look at 10 different ways how to get customers. Once you get your customers, your local SEO agency would be on the right track to steam ahead of any competition it encounters on the way.
Rank on Page 1 of Google
As a SEO professional, you know that people search on the second page of Google only when they are desperate for information. Otherwise, the first page is where the traffic is. The first thing you should do as a local SEO agency is to get on the first page of Google and other search engines. It is easier said than done. You need to do your homework in the right way.

Since you are a local SEO agency, the best keywords to target the customer should be 'local SEO + your city'. For example, 'local SEO Chicago Il' should do the job for you. It is also a good idea to try out variants like local SEO agency Chicago or local SEO services Chicago or local SEO company Chicago. The ultimate objective is to rank on the first page of Google in some category.


The benefit of having your agency on the first name is that customers will find you instantly when they search for local SEO services. You will also be able to advertise this fact for your prospective customers. One customer could lead to another. Suddenly, you would find a deluge of customers vying for your services.


Optimizing your URL and webpage is also very important. Having a URL ending with Chicago-seo will work wonders instead of having the name of your company alone. Similarly, do your keyword research and optimize your services page. You can take the help of SEO audit tools provided by websites like Tribe Local etc.

Offer something free
This is a competitive world out there. You have to be different from the others. One way of being different from other SEO agencies is to offer something free. It could be as simple as a SEO audit tool. All websites would love to use this tool to determine their SEO rank. This is the best way for your customer to contact you. If you expect him to fill up the contact form or click on the CTA button, it is just not on today. Customers do not have much time. They love to think they are busy. Hence, pampering their ego can do the job for you.

You can also give away free resources if you wish. The only thing you should ask in return is to share your website. Customers will do it happily for you as long as they get something useful to them free of cost.

Enter into strategic partnerships
The online marketing field is a vast one. You have activities like web designing, online PR, PPC marketing, content writing services, and so on. The list can be endless. These are specialist agencies who might not offer SEO services. You can search for such agencies and enter into strategic partnerships with them. Their clients might need SEO services for their websites. By entering into such strategic partnerships, you spread your net wide in search of customers.

You have to pay them their commission in case they refer clients to you. You can also refer some of your customers to them in case you do not cater to that particular niche. However, this places an onerous responsibility on your shoulders. You have to provide the best customer service to such referrals because they customers will not be approaching you first in case they are dissatisfied. They will approach your partner who referred their name to you.

This is a great way of doing your marketing. You will be able to meet new businesses and enter into meaningful contracts. This lends an official touch to the relationships. It is mutually beneficial to all parties concerned.

Give referral awards
You have entered into partnerships with other businesses. You can also entice your customers to refer other people to your business. In the bargain, you can give them referral awards. There need not be any contract with your customers that could bind them in any way. If they love your services, they are free to refer their friends and relatives to your agency website. You can offer them a monetary benefit of say 10% of your first order from them. This is how you build up the trust with your customers.
Answer questions on Quora
Social media is a very important place to make your presence felt. You have websites like Facebook, Twitter, Google+ and LinkedIn where you can have a dedicated page. There are other avenues for marketing like answering questions on Quora.

Many people refer to Quora to seek answers to difficult questions on any topic. You can answer questions in your niche. This can be beneficial to your customers. People will have doubts on SEO practices because this is an ever-changing field. They might not be up to date with knowledge about SEO. Being a local SEO agency, you will have the requisite knowledge about the latest happenings in SEO. You will be able to help out people.

While doing so, you can put in a word or two about the services you provide. Many a business has succeeded in this manner. This is a nice place to get in touch with new customers. The higher the number of upvotes to your answers, the better it is for your website.

Mark your territory
Nothing comes free in this world. You do not get anything free of cost. So, why should you be giving out anything free? When your customers see their websites on the first page of Google, they will natural be elated. This is the right time to cash in. You can have a clause in your agreement that your website name should appear on the home page of your client's web as a small link in case their website gets a first-page ranking on Google.

This is a great way of garnering business from people visiting these websites because they would like to know the secret behind your customer's achievement of a first-page ranking on Google. They would also love to have a first-page rank. Hence, there are chances that these companies can become your prospective customers. This is a novel way of attracting new customers.

There is a catch to this particular activity. Search engines can treat this activity as a means by which you try to manipulate their rankings. You should ensure to use a 'No-Follow' tag in the link to impress upon the search engines that you are not trying to resort to Black Hat SEO practices.

Offer a Live chat facility
A live chat facility can enable customers to establish contact with your business. Imagine how you feel when you enter a departmental store and find nobody to cater to you. Will you not feel annoyed? Your prospective customer could face the same problem. Having a live chat facility is a useful one. In case no one is available for a chat, you should ask your customers to leave a message thereby enabling you to call them later. These are small things but go a long way in building excellent customer relationships. A live chat facility enables your customer to clarify various doubts. He can have a one-to-one consultation instead of sending emails and waiting for an eternity for you to reply. When you have the technology, use it to the maximum.
Customer service is of paramount importance in any field. It is more so in case of online marketing services such as local SEO agencies. The fact that you normally do not even meet your customer makes it imperative for you to provide the highest quality of service.

Offer web designing and other supplementary services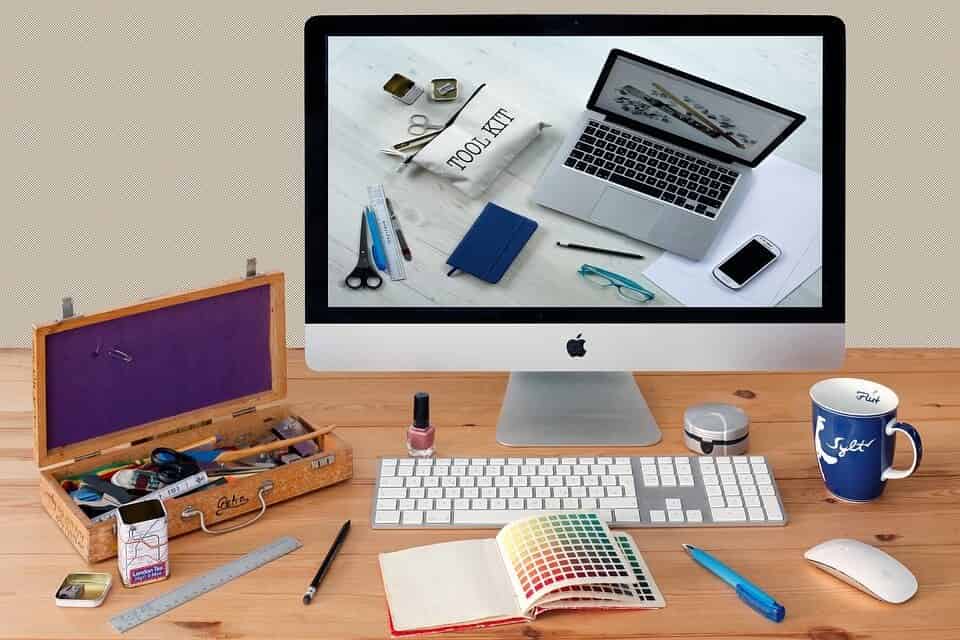 You can try partnering from freelance web designers in the initial stages. Subsequently, you can take them on board if the demand is there for such activities. This will also take care of your overhead expenses. This is an important aspect of your SEO agency services.
Web designing is somewhat similar to your niche. If you are able to provide these services as well, it would be great help to your customers. SEO services and web designing can complement each other beautifully if the same agency does both the work. The result should be a fabulous piece of work.
Which position do you think the best soccer player plays? When the need is for scoring a goal, he is right there along with the forwards. When there is a need for defending, he jumps to the middle line or even runs deep into the defense territory if the need is for saving goals. Similarly, you have your task cut out if you wish to be the best in the business. Your customers could have great expectations from you. Satisfying their requirements should be your principal objective.
You are a master of local SEO. That does not mean that you should not know about other services such as webs designing, PPC marketing, and so on. A Jack of all trades is always welcome to people because they can rely on such Jacks for solving a variety of issues.
Outsource cold emailing
There are some activities that you can outsource to others. You will not only save a lot of time but also a lot of money as well. This is because you have freelancers working in parts of Asia and Africa who would do these jobs like cold emailing for a far lesser amount. You can take the help of content writing websites to do such jobs for you. This will leave you free to cater to other major activities of your SEO agency.
Decide on the method of payments
You need to be paid for your services. The best way to go about it is to raise your invoice at the end of the month for your customers to pay. Bank transfers can be very expensive as the banks charge huge amounts by way of commissions. Alternate sources like PayPal can help. The best way is to have a payment gateway on your website. You pay a nominal commission to the bank. In return, you get immediate payment from the customer.
For reaping the maximum benefits from the emerging trends of 2018, the digital marketing agencies must be flexible enough to adjust as per the needs and requirements of these trends. The agencies should focus on delivering the best user experience along with sustaining profitability for them amidst the tough competition in the industry. 2018 can be the year for digital marketing agencies if used to its full potential in the right direction.